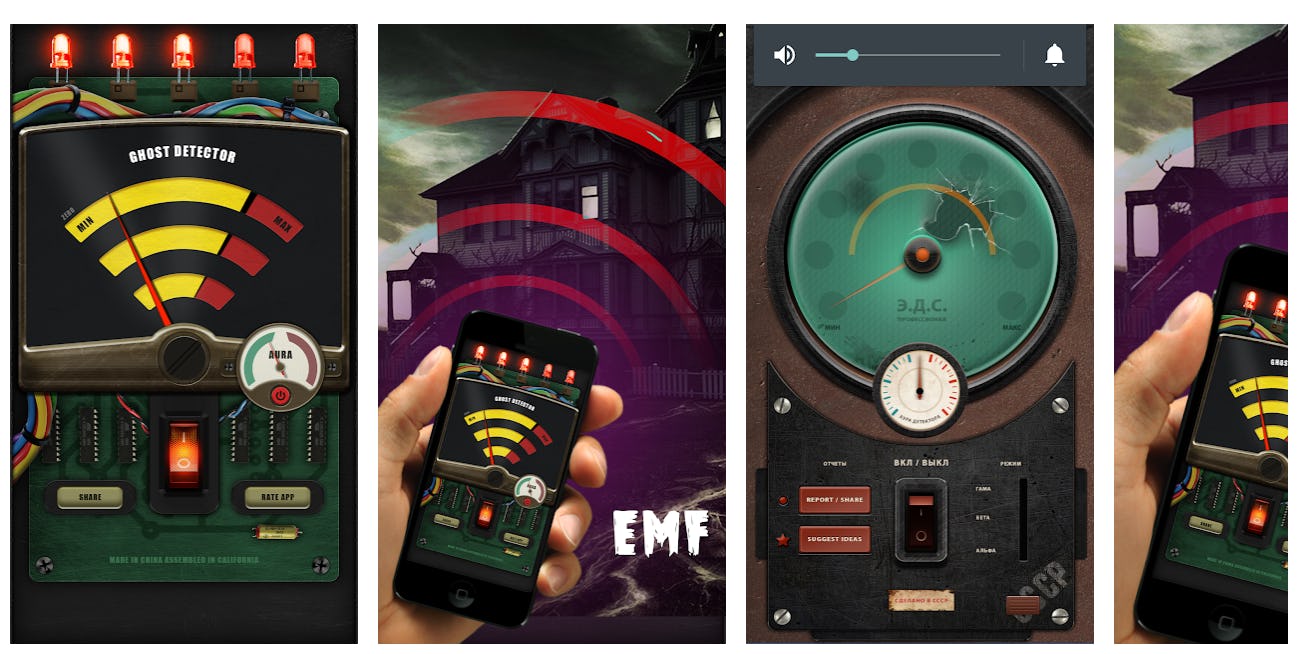 Do you believe in life after death? Do you think there is another world beyond this world where ghosts and spirits reside? If these questions set a sense of curiosity in you then we have news for you! Some phone applications claim to have found a way to communicate with spirits. Yes, you read that right! If these claims are to be believed then we can communicate with spirits and ghosts just by downloading these ghost hunting applications on our cell phones.
Here are top six Ghost hunting application to look out for:
iOvilus
Available only for iOS, iOvilus is one of the most talked-about ghost hunting apps. It was checked by a live sci-fi TV. This application makes use of Instrumental trans communication, a phenomenon that reads the variations in phone sensors to record the speech of ghosts. Sounds spooky? Well, you must read the reviews on iTunes. Many reviewers have testified that they received creepy messages from another world.
Ghost Hunting Tools is another application that may help you establish a conversation with ghosts and spirits. Interestingly, this application has features like an EMF sensor and an EVP recorder. EMF sensors analyze the variations in the Electromagnetic field to establish the existence of a ghost. EVP recorder works on Electronic Voice Phenomenon, a technique used to record low-frequency voices that aren't audible to human ears. Paranormal experts and ghostbuster use these tools for ghost hunting.
This one is too scary for words. Remember how they call ghosts using Ouija boards in horror movies? This application does the same. You can download this application and call ghosts in your room. But don't do this alone. It's always better to do ghost hunting with a friend.
Ghost Detector+ is a super freaky application. Only the screenshots are enough to scare you. If you feel there have been any paranormal activities happening in your surroundings, then this application may help you find out the truth. Don't forget to read the spooky experiences of users in the review section of this app.
Ghost Sensor – EM4 Detector
Ghost Sensor – EM4 Detector is available for both Apple and Android users. The developers of this application claim that it is very accurate. This app makes use of EMF sensors to detect the presence of ghosts.
Ghost Radar Spirit Detector
It is one of the highest-rated ghost hunting apps. If you are fond of horror stories then you'd love reading the reviews of these apps. Both Android and Apple users can use this app for ghost hunting. This app claims that it enables the user to exchange messages with the ghosts present in their surroundings.
If you want to do real-time ghost hunting instead of using these applications then you can get yourself ghost-hunting kits. Find out the best in class Ghost Hunting Kits for sale online.